THE LILY FIELD
Regular price
Sale price
$150.00
Unit price
per
Sale
Sold out
Book your own studio time and make your own bouquet(s).
Description:
Book your studio time to create your personalised bouquets for gifting or home.
This is a perfect time for you to customise a floral gift for your loved one through independent creation time. It is ideal to create up to two sets of bouquets by yourself or with guidance.
Sessions are to be purchased at $150 for a total of 2 sessions (of 2 hours each) and should be utilised within 6 months. Bring a friend to get 10% discount each with promo code FRIEND10.
Upon payment, we will send an email to facilitate your scheduling.
Schedule
Days: Thurs, Fri & Sat.
Location
At our studio: 625 Aljunied Industrial Complex, #04-09A, Singapore 389836
Share
View full details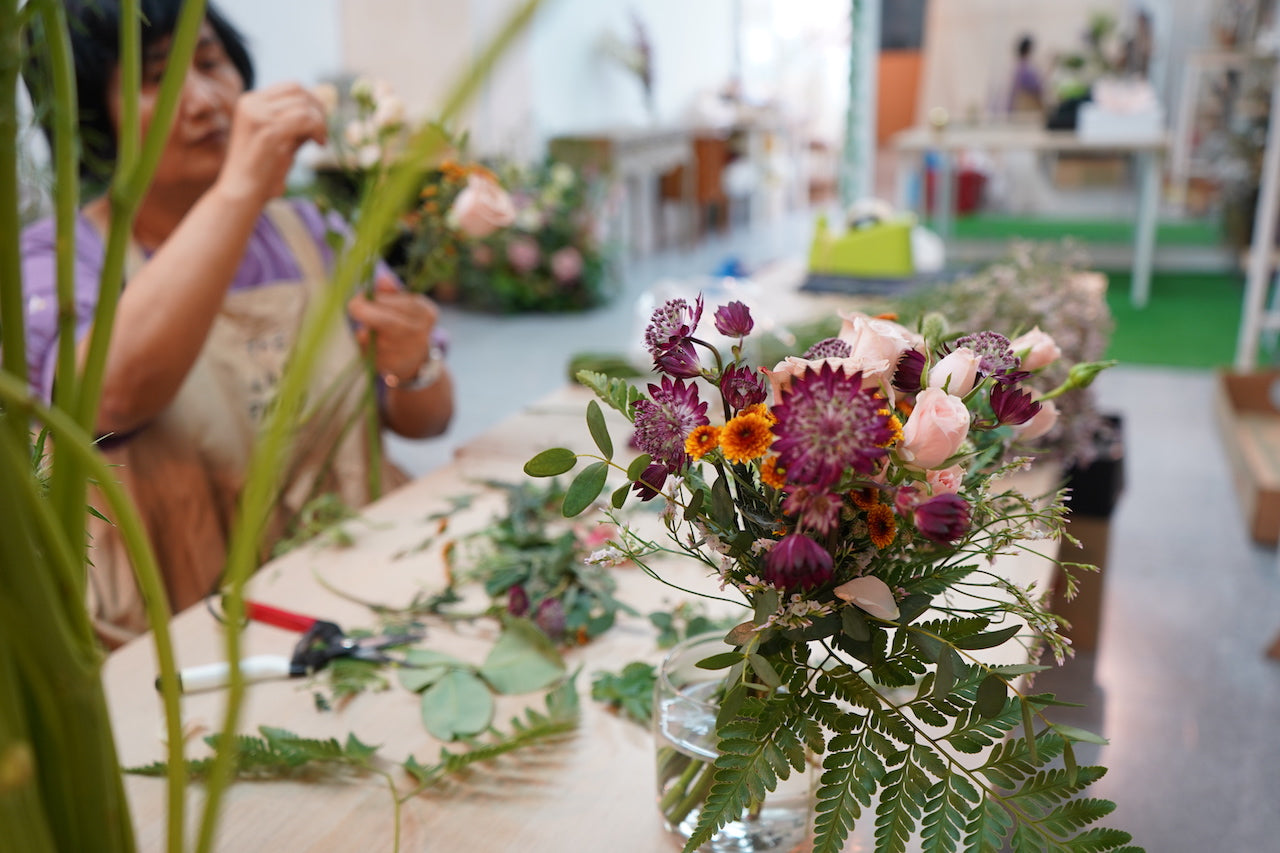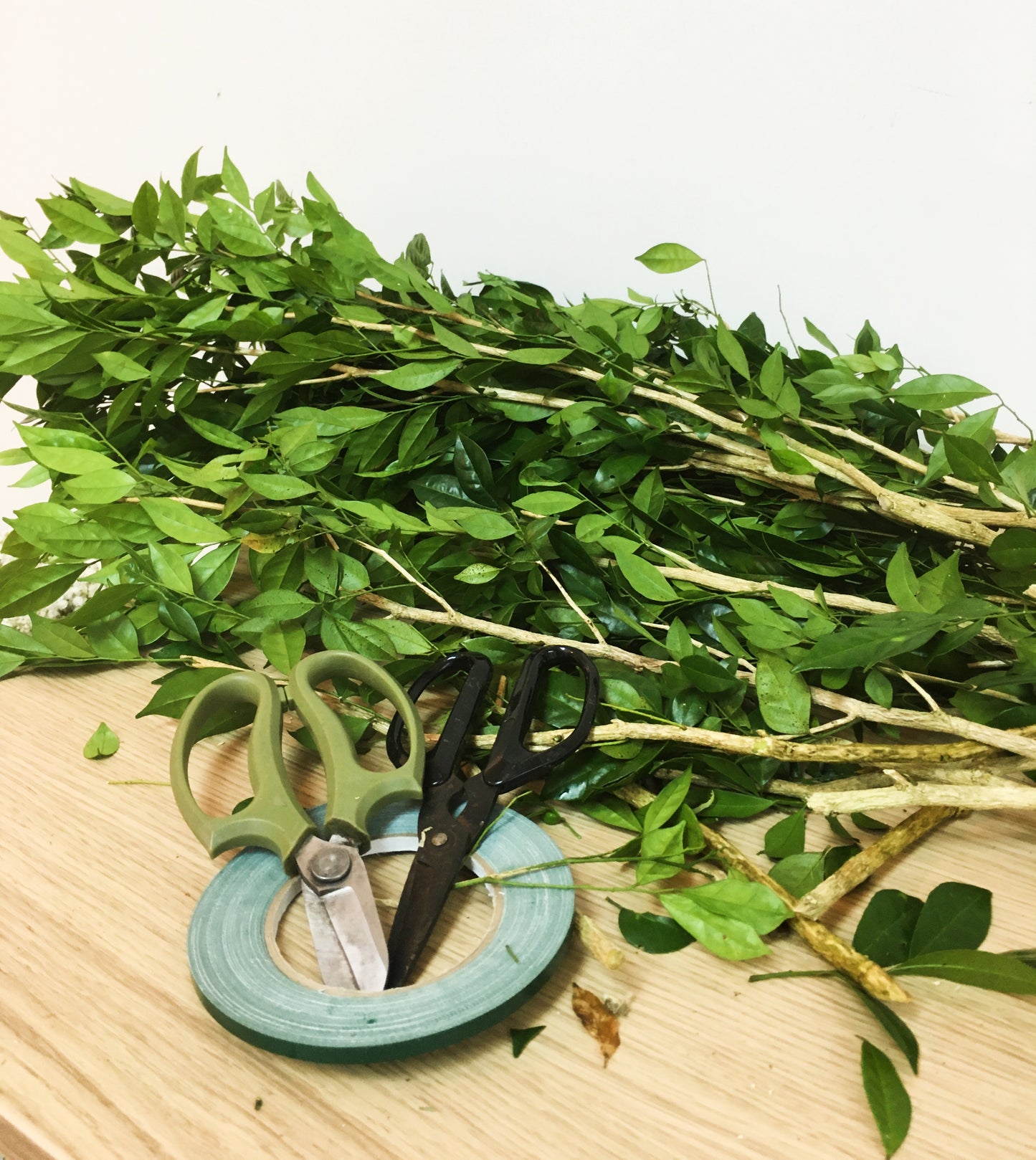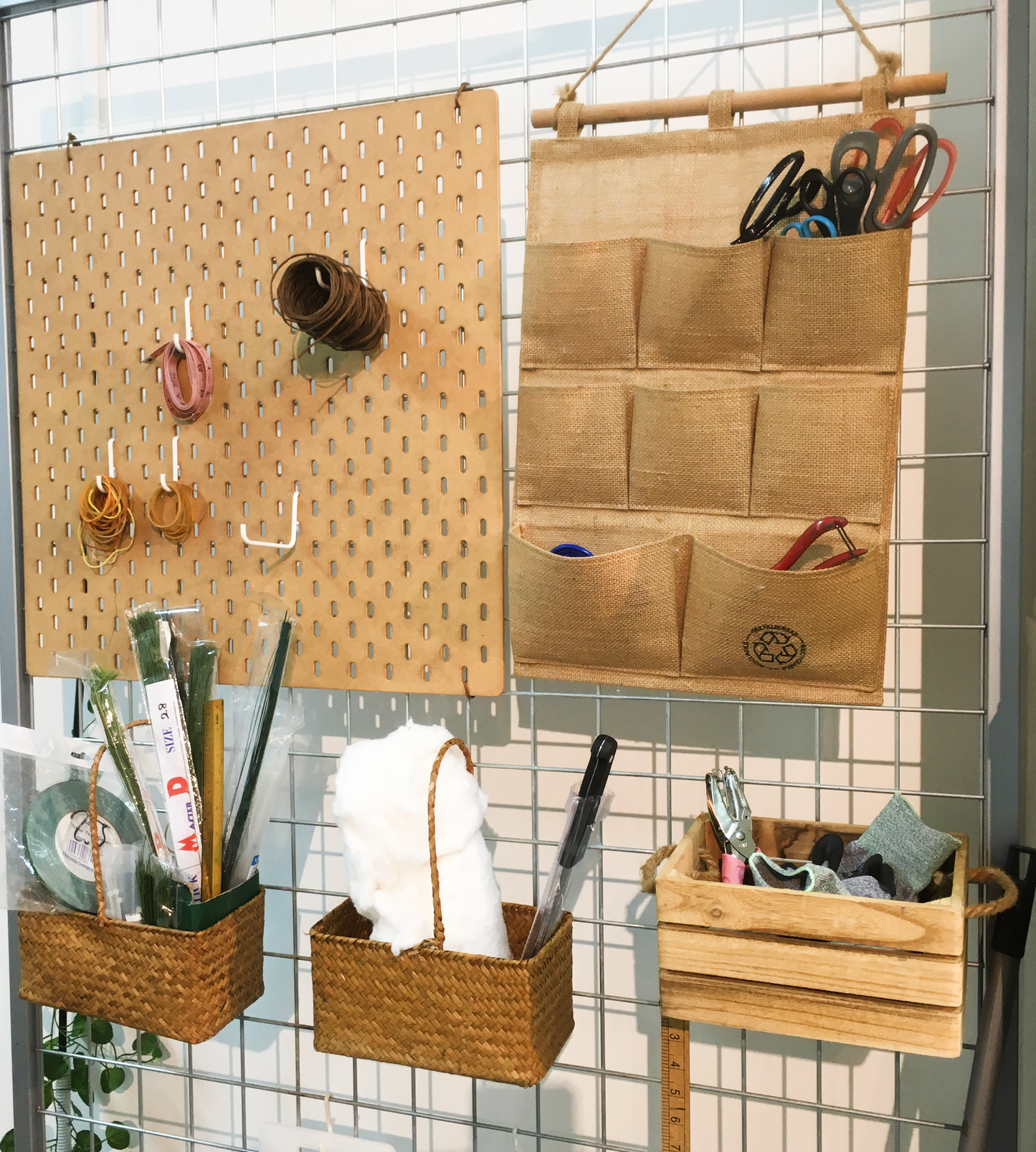 What you can expect at our workshops
Floral Sensory Experience

Get hands on with a variety of seasonal flowers and foliages of different shapes, size and textures, while breathing in the earthly rich scent of what Nature has to offer.
Insightful Teachings

Head floral artist, Maureen, majored in Psychology & Communication (BArts) and she is also now pursuing her Masters in Counselling.

She is passionate about Nature and also people and each workshop is designed to impart a deeper understanding of floral artistry and empowering you to express your individual creativity with freedom.
What You Will Take Home

Your very own floral creation plus a memorable time of floral creativity, fun and restorative experience.
How To Care For Your Creation

We will share with you some key tips on how to care for your creation.
- Nancy, Preschool Principal -
"We are very pleased with the workshop conducted by Maureen. She is very professional and approachable; gave clear instructions that made it easy to follow. We enjoyed our workshop session with her thoroughly."